New Law Affects Estates of Medi-Cal Recipients
September 15th, 2016
Rennee Dehesa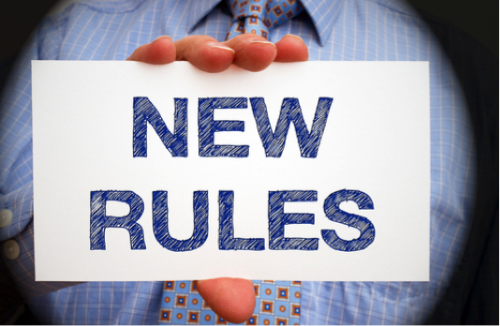 New California Law Makes Significant Changes to the State's Ability to Collect Against Property of Deceased Medi-Cal Recipient
On June 27, 2016, Governor Jerry Brown signed a bill into law that radically changes the way the California Department of Health Care Services' Medi-Cal Estate Recovery Program collects from estates of deceased Medi-Cal recipients. SB 833, sponsored by State Senator Ed Hernandez, is being called one of the most "comprehensive Medi-Cal Reform measures since 1993."
Current Law
Under current law, California's definition of "estate" includes such assets as those held by a living trust, in joint tenancy, tenancies in common, Pay On Death accounts, Transfer On Death accounts, and life estates.
For years, several groups have sought to limit the ability of the Department of Health Care Services (DHCS) to tap into the equity of homes of older Medi-Cal recipients, thereby depriving them of the ability to pass on often modest homes to their beneficiaries.
Prior to the passage of this law, the DHCS could assert a claim against the property or proceeds of the sale of any assets owned by a deceased individual who had received Medi-Cal funded health care services. This was especially true in cases where the individual spent time in long-term nursing or rehabilitation facilities. The result was that DHCS could force the payment of hundreds of thousands of dollars to the State when a property was transferred by the deceased Medi-Cal recipient to their children, grandchildren or other beneficiaries. More often than not, the only asset of substantial value owned by the decedent was their home. This often caused people to resort to various Medi-Cal planning techniques, some legitimate and some not, and most often resulting in a substantial risk to the homeowner during their life.
Major Changes
Under SB 833, DHCS will only be able to proceed against the assets that are part of the deceased Medi-Cal recipient's "probate estate." This is a significant change in the power of the DHCS to receive payment from a recipient's assets after they pass and also makes it much easier for a recipient to transfer assets to beneficiaries without fear of a Medi-Cal lien.
The major changes this law creates are:
No recovery on the estates of surviving spouses.
Recovery limited to only that required by federal law, i.e. for those 55+ years of age, nursing home facility, home and community based services, etc. or any age if person "permanently institutionalized").
Waiver of claim for homesteads of modest value.
"Estate" limited to probate estate – thus, living trusts, JTs, TODs, etc. will not be subject to recovery.
Interest on liens will be limited (currently at 7%).
What's Next
The new law becomes effective January 1, 2017 and applies only to Medi-Cal recipients who pass on or after that date. Much remains to be seen about this law, however, its impact is widespread and it will likely make a positive impact in the lives of millions of California residents.
This new change means that now, more than ever, the creation of a living trust is of utmost importance, especially for those older persons who need to receive Medi-Cal benefits to care for their health long-term and who want to have the ability to transfer the assets they have worked hard for over their lives to their loved ones.
Please contact us right away to discuss the creation of a living trust with one of our experienced attorneys. The opportunity to transfer assets free of Medi-Cal liens is available at an affordable cost.