Living Trust 101: AB Trust or QTIP Trust
September 9th, 2014
Katherine Becker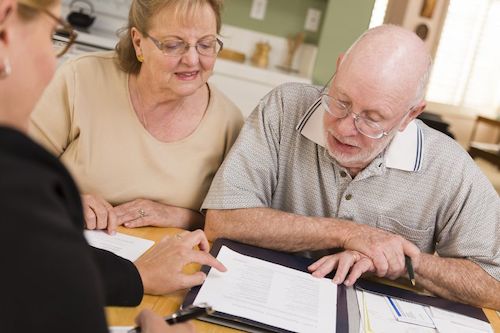 In this first of a three-part series of posts, we will look at the types of living trusts. Living trusts are useful in many different situations and for many purposes. A trust can provide protection for your spouse after your death, even in the event of your spouse's subsequent incapacity. It can also provide a system to avoid probate and some taxes, provide a way to select beneficiaries and avoid family conflict, and allow you to easily make changes to your estate plan when and if your circumstances change.
For a married couple with children who are using a living trust for estate planning purposes, there are three basic types of living trusts with different features that should be carefully considered in deciding which type of living trust is best for the couple.
Type # 1 – Traditional AB Trust or QTIP Trust
For many years, both AB Trusts and QTIP Trusts have been used by married couples to minimize or entirely avoid federal estate taxes (hereinafter referred to for simplicity as "Death Taxes"). If the collective total assets of a couple exceed the threshold for Death Taxes, an AB or QTIP Trust is probably the best type of Living Trust for the couple.
When the first spouse dies, the Living Trust is split into two separate new Trusts. One of the new Trusts is usually called an "A Trust" or a "Survivor's Trust", and the other is usually called a "B Trust" or a "Deceased's Bypass Trust" or a "Credit Shelter Trust". Then the Trust assets are divided into two halves and allocated one half to the A Trust and one half to the B Trust.
Among the most important features of the AB Trust are that annual income tax returns must be filed for the B Trust, the B Trust assets do not receive a "step-up in basis" at the time of the death of the surviving spouse, and the surviving spouse may not change the beneficiaries of the B Trust.
Example: If the threshold for Death Taxes is $5,000,000 and the couple's total assets exceed $5,000,000 but are less than $10,000,000, an AB or QTIP trust will allow the couple to avoid entirely any Death Taxes by allocating half the assets to the A Trust and half the assets to the B Trust, and thus keeping the assets of each Trust under the $5,000,000 threshold for Death Taxes. If the total assets exceed $10,000,000, an AB or QTIP trust will minimize the applicable Death Taxes on the estates of the couple, but other estate planning tools should be considered by the couple to further reduce or eliminate the Death Taxes.