Our Philosophy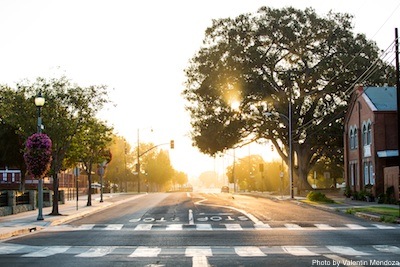 We pride ourselves on being a client-centered firm with clients throughout Southern California. We assist our clients with their estate planning, probate, trust, conservatorship and guardianship matters, formation of profit and non-profit businesses, buying and selling businesses, general business dealings, real estate transactions and animal law cases.
We enjoy learning more about our clients' lives and growing with them over the years. Many of our clients have been with us for more than 40 years! We make sure that our clients are pleased with our services and that our charges for their services are reasonable.
Our Primary Goal
The primary goal of our firm is to please our clients with our services and the charges for those services. To this end, we make sure that we listen carefully to our clients to understand their needs and goals, that our services achieve those goals and fulfill those needs, that we promptly perform our services, that we are available to our clients and quickly return phone calls and other communications, and that we are efficient and our charges reflect our efficiency.
In the event that we are requested to perform a service that we believe can be performed better or for less money by other attorneys, we will so inform the client and recommend those attorneys who we believe will please the client. Our new clients come almost exclusively from referrals from other clients, a fact which is evidence that we do please our clients with our services and the charges for those services.
Our Location
Where We Are
Conveniently located in the heart of the Santa Clara Valley, we are easily accessed from Ventura, Oxnard, Camarillo, Fillmore, Piru, and Santa Clarita. We will also meet with our clients at their homes or offices if they are not able to come to our office. You can find our office on 10th Street in Santa Paula, across from the Limoneira building, also known as the Santa Paula Art Museum – just a short walk from Main Street, Santa Paula. Please visit our "map" page for directions or give us a call. You can also sign up for a consultation on our "make an appointment" page, or call 805.525.7104 and speak with Sacheen, our paralegal and client intake specialist. We look forward to speaking with you soon!
915 E. Main Street, Suite A
Santa Paula, CA 93060
805.525.7104
Testimonials
I was very pleased with the law services provided by the Law Firm of Ben Schuck & Katherine Becker, LLP where I received personal attention. I would highly recommend Katherine Becker. She gained my trust and I will recommend her to anyone who is looking for a great lawyer.

Rosa C., Oxnard, CA

What we all thought was a simple case surprisingly became difficult when the trustee didn't like one aspect. Rennee worked very hard and looked for the best solution for the issue. During this difficult time she kept me informed of the status and her plan of action. In the end the case was resolved to my complete satisfaction. I hope I never need a lawyer again, but if I do, Rennee would be my first choice.

Shawna K, Bankruptcy Client

We were referred to Ben Schuck & Katherine Becker, LLP by an attorney who had helped us in the past and who did not specialize in small business law. Katie and Sacheen were amazing. They set up our S Corporation in 4 days with the necessary forms to open our business bank account! Our requested NDA and misc. forms we needed were done quickly and professionally. We are so glad to have Ben Schuck & Katherine Becker, LLP on our team while we begin this journey. Thank you Katie & Sacheen!

Jason and Angie C., CA