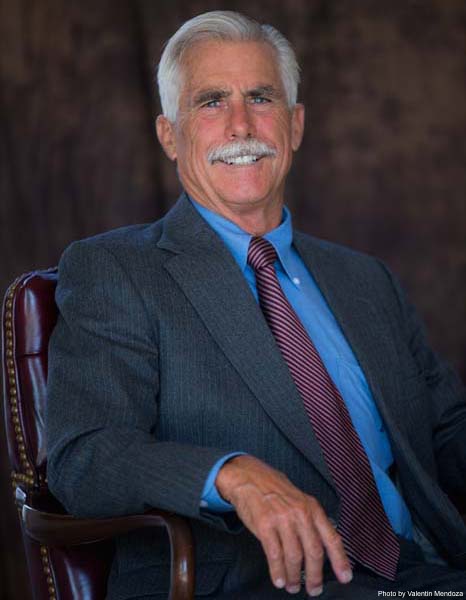 Ben Schuck
Ben received his Bachelor's degree from Loyola University, and his Juris Doctor from the University of Southern California. Ben Schuck began practicing law in 1969. He became a partner in the firm of Lagerlof, Senecal, Drescher and Swift and its predecessors from 1975 to 1993, in Los Angeles, Ventura and Santa Paula, and then with the firm of Onstot and Schuck and its predecessors from 1993 to 2004, in Santa Paula. He opened the Law Office of Ben A. Schuck in 2004, which became Ben Schuck & Katherine Becker, LLP in 2012. Ben now spends the majority of his professional time as the attorney handling estate planning, trusts, wills and business matters.
Ben has extensive experience in complex estate planning and related matters, including the preparation, funding and administration of living and testamentary trusts and related tax matters, probates and conservatorships and litigation involving wills, trusts and conservatorships. In addition to serving as counsel for trustees, including banks and trust companies, Ben has personally served as the trustee of many trusts, large and small, for many years.
Ben has represented large and small financial institutions, corporations, partnerships and other business entities in a wide variety of endeavors and business transactions and the tax aspects thereof. Ben has handled transactions for financial institutions, construction contractors (general contractors, subcontractors and suppliers), real estate developers, entertainment industry firms, heavy and light manufacturing firms, insurance brokers and agents, medical and dental practitioners, manufacturers and distributors of all sorts of manufactured goods, restaurants, office equipment vendors and service companies, furniture sales companies, retail merchants of many types, travel agencies, agricultural businesses (growers, distributors and processors), public agencies, non-profit organizations, mutual water companies, petroleum and chemical manufacturers, food distributors and many, many others. Ben has handled a wide range of transactions including preparation of organizational documents for financial institutions and business entities of all sorts, the formation and dissolution of a great number of business entities, acquisitions and sales of many types of businesses, employment and/or independent contractor arrangements, real property transactions of a wide variety, construction contracts, co-ownership agreements, equipment purchase, sales and leases, loans and secured transactions (real and personal), leases, licenses and many, many other forms of business transactions. In more recent years, Ben has been involved in complex business workouts involving multiple debtors and financial institutions with varying secured and unsecured obligations.
Ben Schuck lives in Ventura, California with his wife, Lani. He enjoys kite surfing, surfing, the beach, spending time with his wife and children, and riding his Harley Davidson.
State Licensed to Practice:
California
Court Admissions:
All California Courts
Federal District Courts
Education:
Juris Doctor, University of Southern California, Los Angeles, California
Bachelors Degree, Loyola University, Chicago, Illinois
Professional Organizations:
Membership in bar and other legal associations:
California State Bar
Ventura County Bar Association
Languages:
English








120 North 10th Street, Santa Paula, California 93060 (805) 525-7104