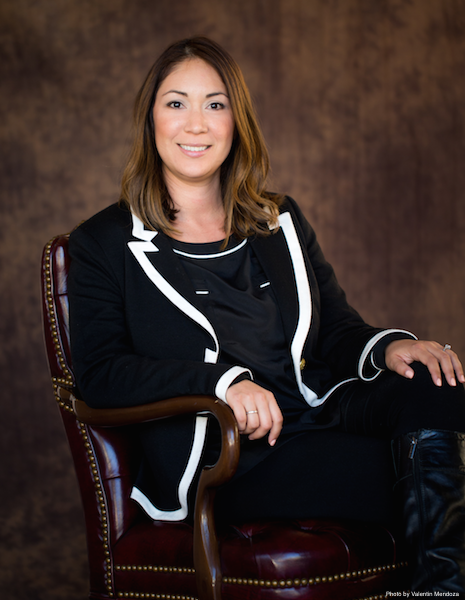 Rennee R. Dehesa
Rennee R. Dehesa practices in the following areas:
Estate planning: preparation of trusts, wills, healthcare directives, power of attorney, deed transfers, special needs trust, minor's trusts, complex trusts
Probate: representing personal representatives or beneficiaries in a probate from start to finish
Bankruptcy: helping people get out of debt and start fresh by representing them in Chapter 7 bankruptcies. Additionally, Ms. Dehesa represents creditors who have been brought into a bankruptcy by a debtor and who need help navigating the bankruptcy process and protecting their rights as creditors
Business: forming corporations, limited liability companies, partnerships and drafting business agreements, purchase contracts, buy-sell agreements and lease agreements
Ms. Dehesa was raised locally, attending St. Sebastian Middle School and St. Bonaventure High School. Ms. Dehesa briefly left the area when she attended college at the University of San Diego. In 2004 she received her Bachelor of Arts degree in both Political Science and Spanish with a minor in Business Administration. After obtaining her law degree from California Western School of Law two years later, she returned to Ventura County to practice law.
Ms. Dehesa is extremely active in her community, always desiring to participate at the local level with organizations that are focused on her profession and on helping the community. Ms. Dehesa is a long-time board member of the Ventura County Bar Association's Barristers and is the Chair of the Barristers Mentorship Program. She is also Vice President of Education Foundation of the VC MABA, Inc., a non-profit organization focused on giving scholarships to local students who want to enter the legal field. Additionally, she serves as Board Member on the Camarillo Chamber of Commerce Board where she is involved in fostering and encouraging startup companies and entrepreneurs start a business in Ventura County. She is also a member of the Ventura County Women's Lawyers and a regular volunteer with Girls, Inc. a non-profit that helps incarcerated youth foster self-esteem and community investment through workshops and mentoring at the Oxnard Juvenile Justice Complex. She is a featured volunteer with Women's Economic Ventures, an organization helping entrepreneurs learn the skills necessary for starting and maintaining a successful business.
She is devoted to her clients establishing long-term relationships with many of them and serving as their attorney and the attorney for their family and friends. For years she has focused on providing her clients with personalized, friendly and in depth legal services when they need a trust, will, business agreement or representation in a probate or trust administration matter. When times are tough Ms. Dehesa has helped clients navigate the bankruptcy process representing both debtors and creditors in complex bankruptcy proceedings. Her business clients come to her for advice on formation, sale and stock agreements, and complex business transactions.
Ms. Dehesa currently lives in Camarillo with her husband Victor and son Oliver. They enjoy spending time with family and friends, traveling, reading, and exercising. She is fluent in Spanish.
State Licensed to Practice:
California
Court Admissions:
All California Superior Courts
California Federal District Courts
Education:
Juris Doctor, California Western School of Law, San Diego, California
Bachelors Degree, University of San Diego, San Diego, California
Professional Organizations:
Ventura County Barristers
Camarillo Chamber of Commerce, Board Member and Startup Weekend Co-Chair
Ventura County Women's Lawyers
Community Service/Volunteer:
Ventura County Legal Aid
Women's Economic Ventures
Girls, Inc.
Languages:
English
Español
120 North 10th Street, Santa Paula, California 93060 (805) 525-7104