Welcome
Focused on helping our clients for a lifetime.
We are a small, client-centered firm located in Ventura County, California. Our experienced attorneys and staff are here to assist with your estate planning, business planning and incapacity planning needs. Our goal is to help you through the many transitions of your life. Whether you are dealing with the passing or incapacity of a loved one, changing families, purchasing new property, buying or selling a business, or dealing with new contracts, our team is here to assist you with any questions or concerns you may have.
In addition to estate and business planning, we are also highly experienced in managing the probate process, setting up guardianships, special needs trusts, and conservatorships. We have assisted many clients with tax and gift planning, and with real estate and leasing transactions.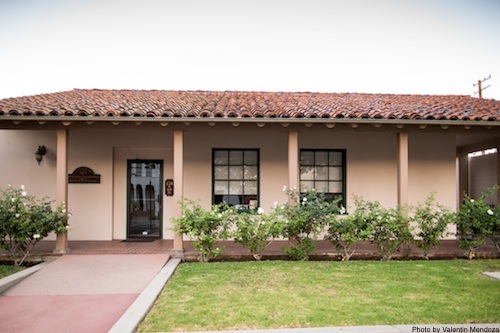 We take pride in the excellent service we provide to all of our clients. We know that people often come to us during challenging or difficult life events, and that the complexity of many of the proceedings we assist with can be overwhelming. It is our hope that we can make things easier for you, and that you will have peace of mind knowing that your family, loved ones, or business are protected and in good hands.
We want to be the first source of legal assistance you turn to and rely on when legal matters arise. We hope to earn your trust and business, and be your lawyers, for life. If for some reason we are unable to help you with a particular matter, we will refer you to another lawyer who will give you the same level of quality service and care that we strive to provide.
Read the Latest from Us
New California Law Makes Significant Changes to the State's Ability to Collect Against Property of Deceased Medi-Cal Recipient On June 27, 2016, Governor Jerry Brown signed a bill into law that radically changes the way the California Department of Health…
Testimonials
Katherine and Sacheen were amazing and helped me understand the complicated business matters we were dealing with.  They assisted me with both the incorporation of my business, and the purchase of another business.  I appreciated that they always returned my calls and emails quickly.  The staff was very comforting and courteous.  My business is doing well, and I know part of my success is thanks to my lawyer and her staff!

Todd R., Business client

What we all thought was a simple case surprisingly became difficult when the trustee didn't like one aspect. Rennee worked very hard and looked for the best solution for the issue. During this difficult time she kept me informed of the status and her plan of action. In the end the case was resolved to my complete satisfaction. I hope I never need a lawyer again, but if I do, Rennee would be my first choice.

Shawna K, Bankruptcy Client

Katie Becker has the utmost respect and care for her clients. You feel as though you are being treated as family. I know this because I am not only her client but have referred her to my own clients as well and they have given me the same feedback. It never seems to be a bother when you call her; she welcomes all questions and challenges. She handles everything with professionalism and confidentiality. Highly recommend her!

Ann McKillican, Realtor, Berkshire Hathaway Properties, Ventura, CA

I have known Katie for a long time and have dealt with her on several occasions and have never been disappointed in any aspect of her work. She is very professional, knowledgeable and responsive. She understands client's needs and is very creative in her advice.

Ike Sherman, Esq., Woodland Hills, CA

I have had the pleasure of working with Katie on several demanding litigation cases. Katie's contribution to each case that we have handled is invaluable. She is organized, attentive to clients and detail, and always willing to step up on new developments as they arise. I will always welcome an opportunity to work with Katie.

Jill Ryther, Animal Law Attorney, Los Angeles, CA

I sleep better knowing that my family's estate planning needs are in Katie's capable hands. Just as important as their professionalism and experience is how they treat their clients. This is expert legal advice on a first name basis.

Allison B., CA